Expedite Program Ships 4 Pump Assemblies in Under 5 Hours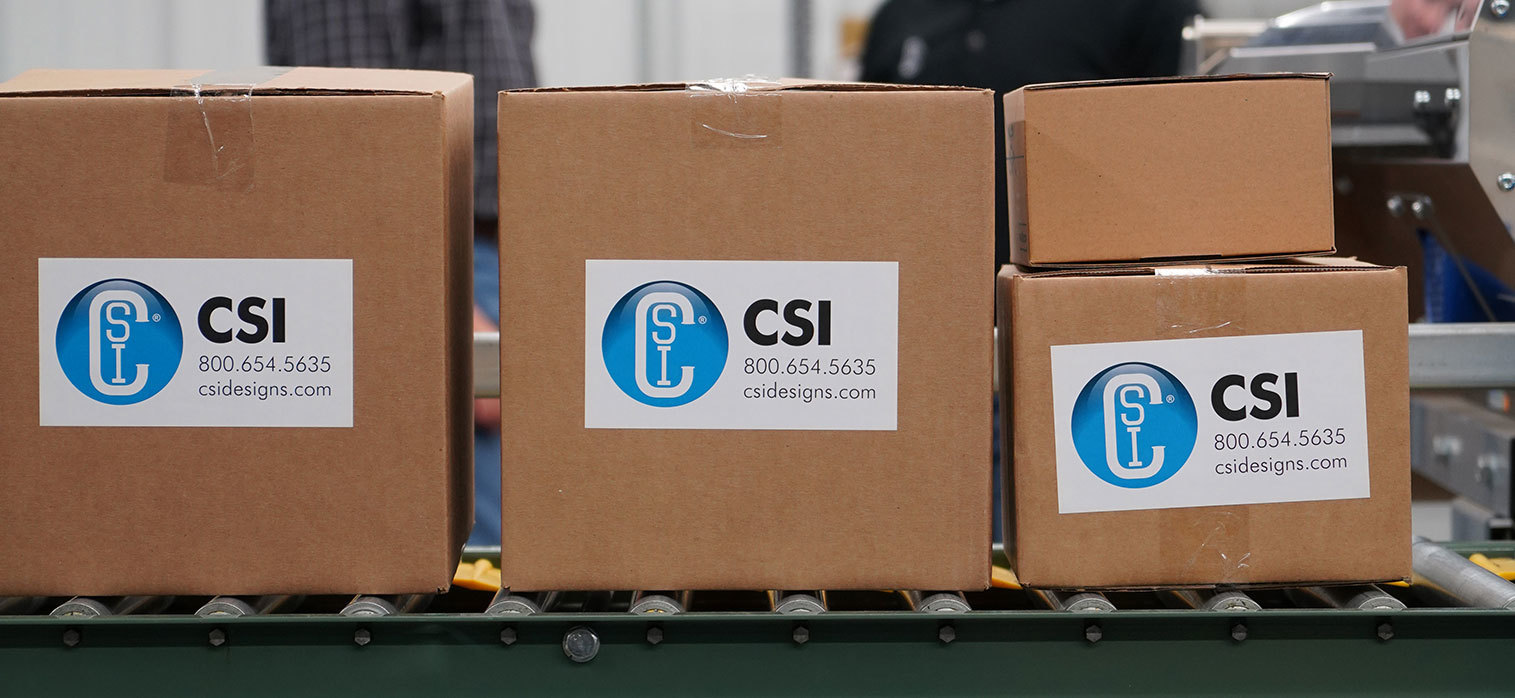 1:00pm - The Order Comes In
Shane Shade, Customer Service Representative at CSI, received an order for four LKH-15 pump assemblies that would require impeller trimming to meet customer specifications. As a routine order, its typical turn-time is 4-6 days, which is how CSI entered the order, setting into motion the company's process for completing the order.
This process included
Project coordination
Picking parts and equipment
Scheduling impeller trimming with the machine shop and pump-assembly teams
Notifying packing and shipping
Not long after Shane placed the order and sent a confirmation to the customer, he received a phone call asking if there was any way the order could ship that day.

"I've worked with this customer for a long time," Shane said, "and know them well enough that I could tell in the caller's voice that they had come under some serious pressure to get the pumps in sooner than they initially thought."

Shane Shade, Customer Service Representative
When a processing plant like this one experiences downtime due to pump failure, they can incur costs that may add up to thousands of dollars per hour in
Labor
Lost production
Costly temporary fixes
Understandably, to mitigate these losses, the end-user needed a fast solution and was adding pressure onto the reseller to provide a quick result.
However, when an order comes in the afternoon, expediting is difficult. Shane could not promise that the order would leave the same day because orders received during the afternoon have a low chance of being fulfilled. This is because the last truck and machinists leave at three, and without machinists to do impeller trimming, there would be no shippable pumps.
The best CSI could do was to put in an expedited order and Shane would update the customer.
2:00pm - CSI's Expedite Program Goes to Work
Since it's not good business practice to bump customers or to incentivize rush orders, CSI has designed a expedite program that won't jeopardize the timely completion of existing orders, while still meeting expedited customer needs whenever possible.
CSI will only expedite orders if the following conditions are met.
Machinists would end the day by 3 pm.
The last possible time to get orders onto trucks was 6 pm.
They had to have the pumps and parts on hand to be able to respond.
Thankfully for all parties involved, all these conditions could be met and CSI personnel went to work to complete the order.
5:50pm - The Order Goes Out
With all of the tools, personnel, and systems in place, Shane received an email from shipping at 5:50 pm stating the pumps were loaded on the truck and ready to hit the road.
The end-user received the pumps overnight, less than 24 hours after placing the order. As a result, their system was back in production flow sooner than expected, and the financial losses were greatly reduced.
While every expedite request can't be fulfilled, a processor with a strong supply chain of business partnerships greatly reduce their vulnerability to process downtime and profit loss.
Developing a Strong Expedite Program
CSI's expedite program is a multifaceted program requiring a depth of resources and a sustainable commitment to training, inventory, and process management.
This is necessary for finding, picking, and transporting parts to machining, assembly, shipping, and receiving. Since all areas must work together in a coordinated effort to respond when unusual circumstances arise, proper systems must be in place.
Training
To make a real difference, an expedite program requires training to ensure personnel have the resources they need to respond effectively. A key resource is an attitude of cooperation.
Inventory
Another crucial resource is having parts and equipment on hand as required. As a Master Distributor of Alfa Laval pumps, valves, fittings, and other system components, CSI is one of the largest distributors of Alfa Laval products in the world. And with warehouses located in California, Missouri, North Carolina, and Texas, CSI can more efficiently reach customers around the world.
Expedited Receiving
In unusual cases when CSI does not have the parts they need, Expedited receiving routes incoming components to the internal CSI location as soon as they arrive.
Expedited Machining
To expedite machining without delaying other orders, CSI relies on project tracking data that enables teams to place jobs into their workflow accurately.
Expedited Assembly
The assembly team can expedite orders thanks to inventory management that ensures parts are available and flexible workspace design and tooling.
Expedited Shipping
The key to expedited shipping is internal communications that enable all teams to respond to the customer's needs based on timely, accurate information.
Continuous improvement
CSI Expedite has been refined over the years in a process of continuous improvement. Various managers in the affected departments evaluate service during debriefing meetings to track results and make post-expedite adjustments.
Reaching You On Demand
As a processor, it's clear you need a fast and reliable supply source for new and replacement parts.
We're here to help!
From fittings to pumps, valves, tubing, and instrumentation, CSI distributes a wide range of sanitary processing equipment and installation materials around the world.
ABOUT CSI
Central States Industrial Equipment (CSI) is a leader in distribution of hygienic pipe, valves, fittings, pumps, heat exchangers, and MRO supplies for hygienic industrial processors, with four distribution facilities across the U.S. CSI also provides detail design and execution for hygienic process systems in the food, dairy, beverage, pharmaceutical, biotechnology, and personal care industries. Specializing in process piping, system start-ups, and cleaning systems, CSI leverages technology, intellectual property, and industry expertise to deliver solutions to processing problems. More information can be found at www.csidesigns.com.